Helping Businesses and Entrepreneurs Thrive in the Modern World
---
15 years of real world experience distilled into easily digestible and tangible tools to help businesses thrive in the modern world.
Entrepreneur Motivational Speaker Bri Seeley has been seen on the following stages:

Did you know…..
54% of companies

struggle to bridge the gap

between innovation strategy and business strategy1.
2/3 of business leaders say

innovation is important to their organizations' success

, and yet 66% of them feel they are

not innovating successfully enough to generate revenue or measurable growth

2.
40% of leaders reject new ideas because of a

fear of failure

2.
Why should you care about these statistics?
Because entrepreneurs and businesses are failing to evolve to meet the
changing demands of the modern world… and they're being left behind.
Businesses who don't embrace a risk positive approach and fail to identify an innovative,
custom business design don't reach their goals.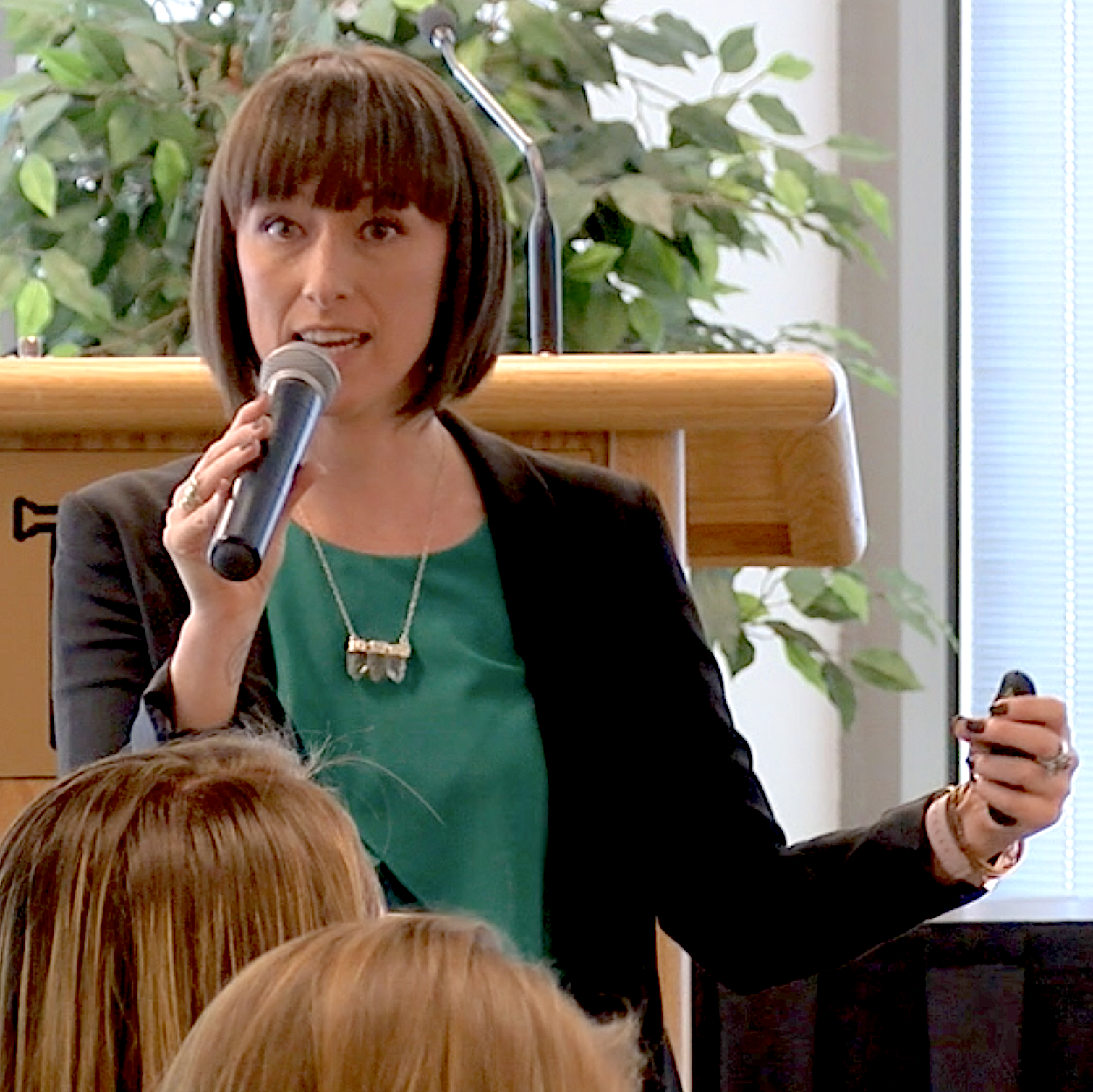 It's time to
stop looking back

to what's worked in the past, and

begin to look forward

towards the evolution of your organization so you can to

meet the changing demands of the modern world.

Bri gives audiences the structure and tools to transform their fear of failure into the confidence to powerfully build their futures and helps them bridge the gap so their innovative strategies are implemented to create revenue and growth.
Hi, I'm Bri!
Since the beginning of my entrepreneurial career in 2007, I have always wanted to do my business my way. Industry "experts" were consistently telling me that I was running my business "wrong."
And yet… I was achieving things in my business that other industry professionals still hadn't accomplished. My accolades piled up in a short time and my inbox was full of messages from seasoned entrepreneurs asking me, "How did you do it?"
The answer? I was willing to look past "how it was done" to find innovative and creative strategies that other people were too scared to implement.
I'm super passionate about helping entrepreneurs and companies build, grow and scale long-lasting, legacy businesses… on their terms.
My work is not trendy and it's not generic. I focus on sustainable growth, unshakable foundations and one-of-a-kind business models.
Whether your audience is new to the entrepreneurial world or more established, my keynotes will support them at their current level, as well as give them what they need to ascend to their next level of business success.
My keynotes are powerful and potent opportunities for audiences to harness their power, evolve with the changing business landscape and lay down roots to ensure continued business success for decades to come.
Read Bri's Full Bio Here
Hear what audiences have to say about Entrepreneur Motivational Speaker Bri Seeley:
Screw 'Business As Usual'
If you're looking for the same-old, stale business perspectives that every other event is featuring… Bri is not the speaker for you.
If your audience is ready to transform their approach to growth through bold and innovative strategies
so their businesses can thrive in the modern world…. Bri is the woman you've been looking for!
Click here to inquire about booking Bri for your next event.
---
2022 KEYNOTES
15 years of real-world experience distilled into easily digestible and tangible tools to help businesses thrive in the modern world.
Becoming a Risk Positive Organization:
Without risk of evolution, your business is at risk for extinction
Businesses and Entrepreneurs are accustomed to looking back at what's worked in the past to determine how to move forward into the future. It's seen as less risky to use "tried and true" methods for business growth and development.
However, we are living in a new decade and a new era of business. It's not a time to look backwards on outdated practices, especially given the massive changes ushered in with Covid. Now is a time for businesses to embrace a risk positive approach and begin evolving into the new business landscape of the modern world.
In this keynote, I break down how to:
Transition from a Risk Averse or Risk Erratic approach into Risk Positive approach,
Instill a risk positive culture in your organization, and
Evolve your business into the present decade, the next decade and beyond.
Takeaways:
Update your business model to embrace evolution and growth in  your business strategy,
Adopting the risk positive assessment model for decision making, and
Key tools and practices to support your company in adopting, embracing and implementing this change.
The Art of Business Design in the Modern World
There is no "should" in strategy
What is the secret to a successful business strategy? The secret is…. there isn't one!
Despite what the marketing world says, there is no one-size-fits-all business model. Whether you are starting or scaling, business design is an activity which requires a one-of-a-kind, custom approach.
In this keynote, I will guide your audience through the steps of developing a custom business design to fit their unique business vision:
We will begin by identifying each person's unique entrepreneurial vision,
Next, we will assemble the key foundational building blocks of the business design,
Finally, we will identify the outward facing strategies to bring your business out into the modern world
Audience members will walk away with:
A clear vision of the unique business they are creating,
A comprehensive understanding of the foundational building blocks their business requires to be successful, and
The outline of a fully customized business strategy in order to start or scale their custom business.
Note: This is a minimum 90-minute keynote. It is structured like a workshop wherein the attendees will be doing work as I speak. Your attendees will walk away from this talk with the beginnings of a fully customized business strategy. There will also be ample time for your attendees to ask questions and get custom feedback.
Learn more about Entrepreneur Motivational Speaker Bri Seeley:
To hire entrepreneur motivational speaker Bri Seeley for your next event or corporate booking, please contact bri {at} briseeley.com